Featured Publications
Hongyang Zou, Huibin Du, Marilyn A. Brown, Guozhu Mao, Large-scale PV power generation in China: A grid parity and techno-economic analysis, Energy, Available online 31 May 2017, ISSN 0360-5442, https://doi.org/10.1016/j.energy.2017.05.192.
(Image: Figure 1. The world cumulative and new added PV installed capacity from 2009 to 2013)
Matisoff, Daniel C., Erik P. Johnson. (2017) "The Comparative Effectiveness of Residential Solar Incentives" Energy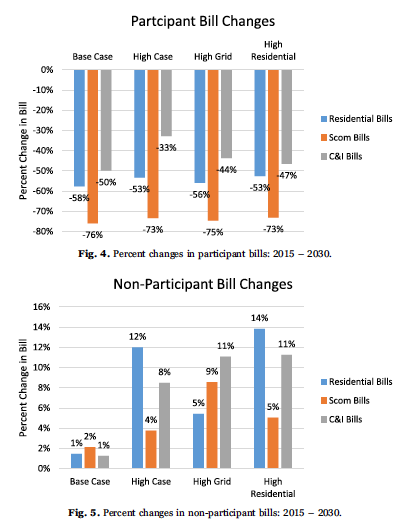 Policy 108: 44-54.
Johnson, Erik, Ross Beppler, Christopher Blackburn, Benjamin Staver, Marilyn Brown, and Daniel Matisoff. (2017) "Peak Shifting and Cross-Class Subsidization: The Impacts of Solar PV on Changes in Electricity Costs" Energy Policy 106: 436-444.
(Image: Figure 5. Percent changes in non-participant bills: 2015 – 2030)
Brown, M.A. & Wang, Y. 2017. Energy-efficiency skeptics and advocates: the debate heats up as the stakes rise. Energy Efficiency. doi:10.1007/s12053-017-9511-x
(Image: Figure 2. Typology of contentious EE issues)
Brown, M.A. 2017. Commercial cogeneration benefits depend on market rules,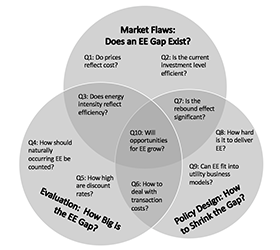 rates, and policies. Environmental Research Letters 12 (2017) 031003. https://doi.org/10.1088/1748-9326/aa6044
Brown, Marilyn A. and Daniel D'Arcy. 2017. "Energy Resources and Use," in The International Encyclopedia of Geography:People, the Earth, Environment, and Technology Edited by Douglas Richardson, Noel Castree, Michael F. Goodchild, Audrey  Kobayashi, Weidong Liu, and Richard A. Marston. John Wiley & Sons, Oxford, DOI: 10.1002/9781118786352.wbieg1030.
All Climate and Energy Policy Lab Publications
Book (6 Items)
Chapter (30 Items)
Conference (47 Items)
Journal Article (137 Items)
Other Publication (4 Items)
Thesis / Dissertation (1 Item)
Working Paper (112 Items)