Inspired by Project Drawdown and funded by the Ray C. Anderson Foundation, the Drawdown Georgia project aims to identify a set of solutions to help Georgia achieve 'drawdown', or the point at which greenhouse gas (GHG) concentrations begin to decline on a year-to-year basis, and lead the state of Georgia on a path to carbon neutrality.
The Foundation's website is hosted at: https://www.raycandersonfoundation.org/georgia-drawdown
Sign up here to stay informed about Drawdown Georgia. For more information, contact drawdown@gatech.edu.
Phase I. Establish Multi-Disciplinary Workgroups  - Completed Fall 2019
Six sector workgroups are comprised of faculty, researchers, and graduate students at four universities: Georgia Tech, University of Georgia, Emory University, and Georgia State.
Activities:
1. Hosted a Workshop at the Kendeda Living Building, Georgia Tech, November 6th, 2019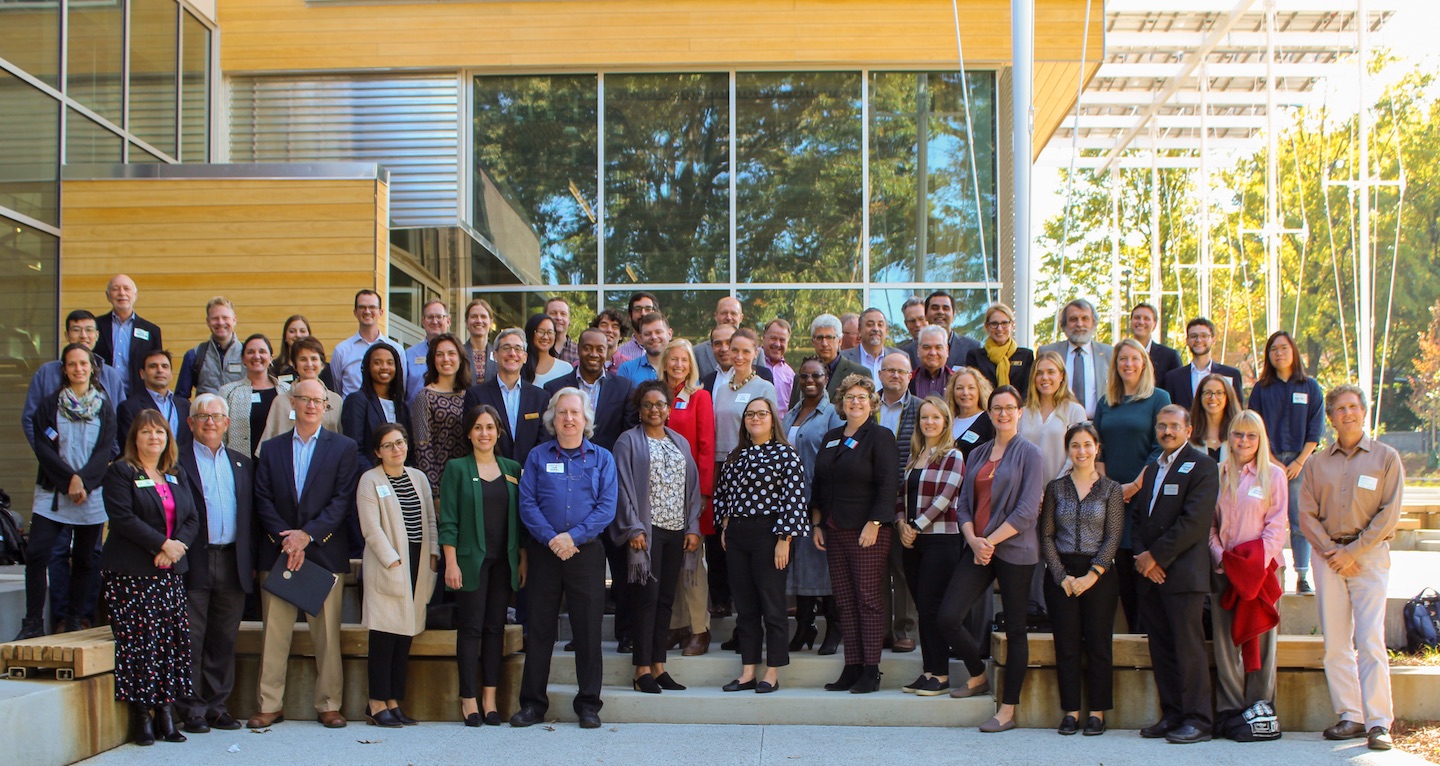 2. Presented workplans and preliminary results at the
Phase II. Down-select High Impact Solutions - Completed Spring 2020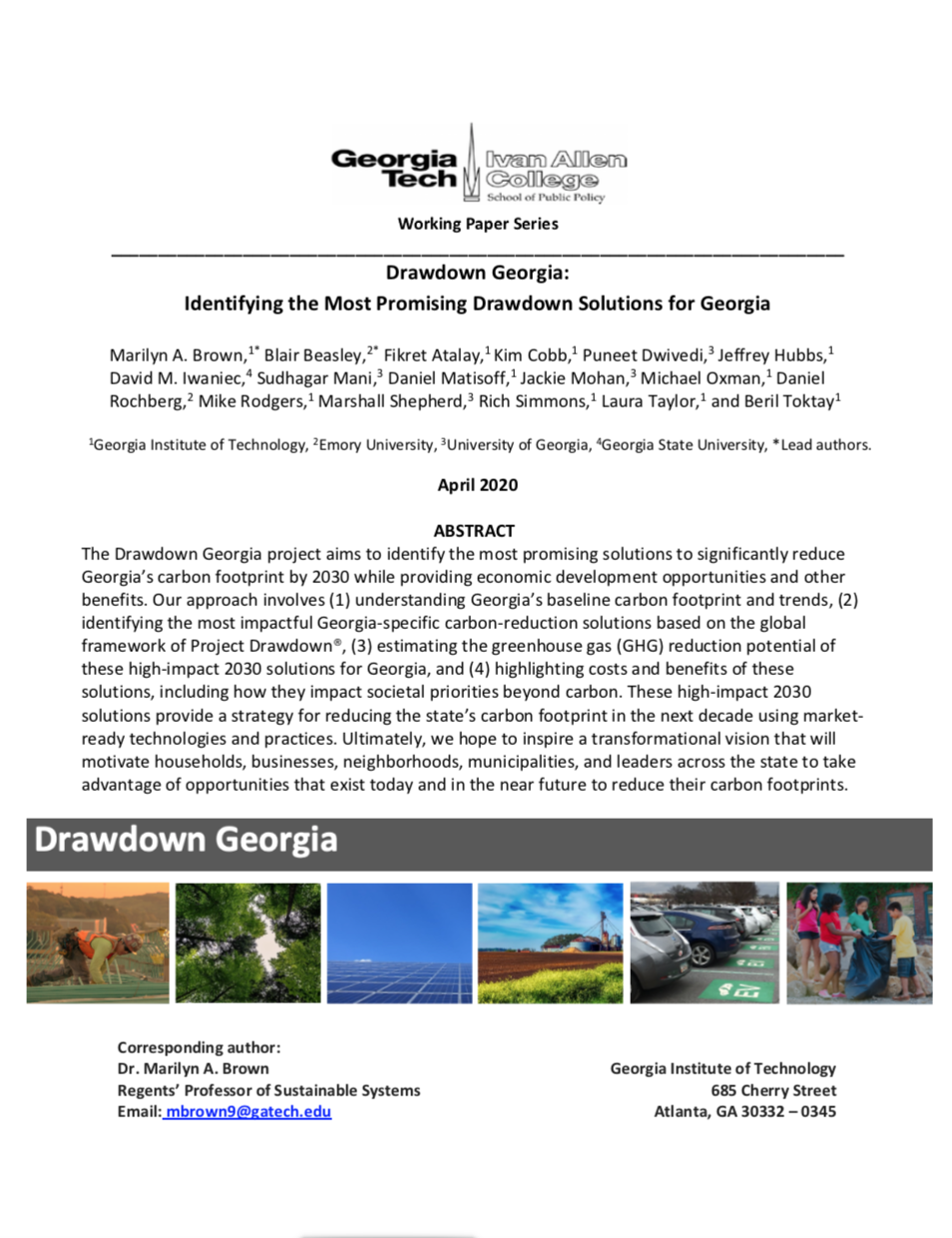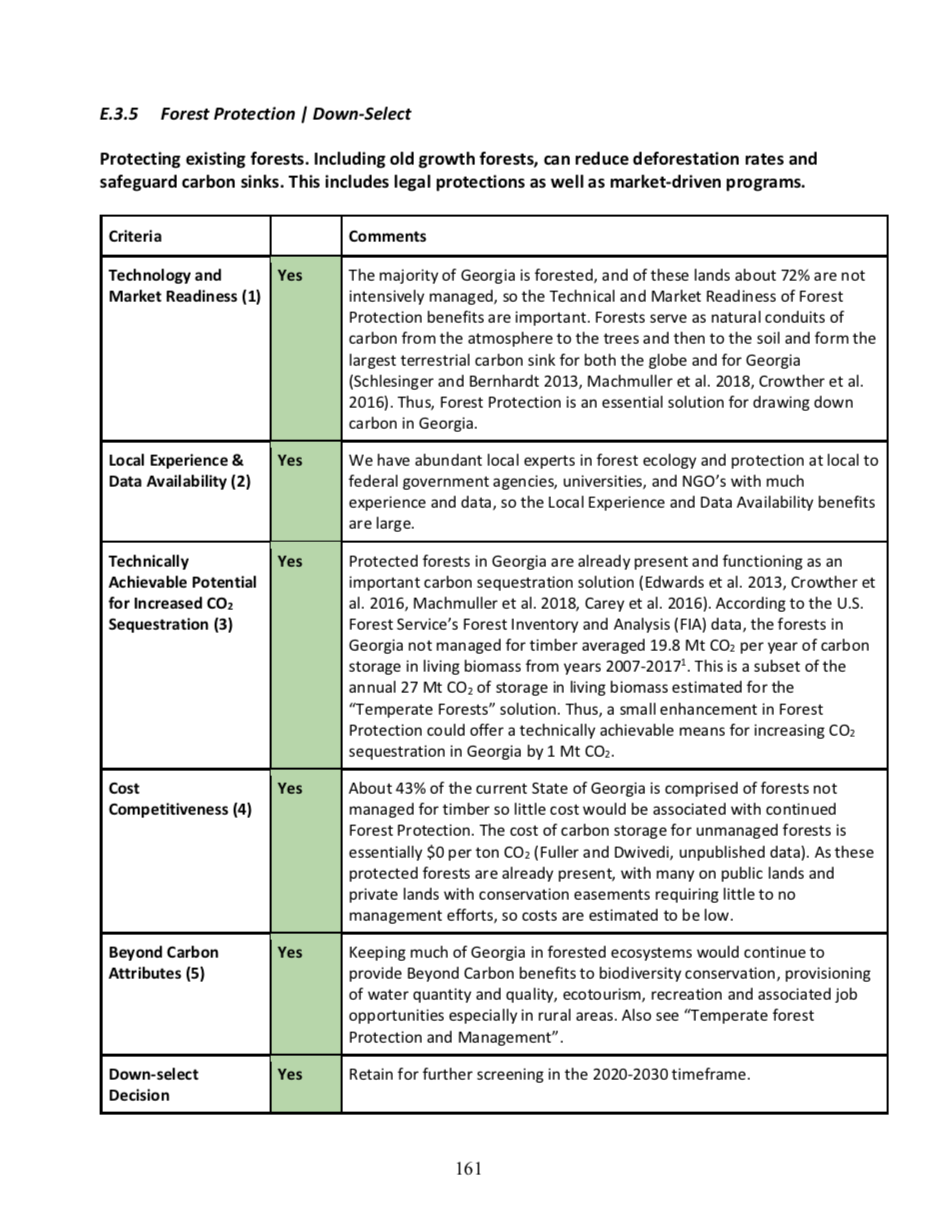 Read the 04-05-2020 Working Paper & Appendix by clicking an image
   This working paper (on left) describes the first phase of our research, involving a fact-based assessment of Project Drawdown's solutions, to identify those that could significantly reduce Georgia's carbon footprint by 2030.  The Appendix (on right) includes logic diagrams, info sheets, and references describing 75 individual solutions. Below is a quick reference of the 21 high impact solutions, organized by sector, which are retained for further research into costs and benefits required for carbon drawdown.
Download the 2-sided info sheet by clicking on a solution
Phase III. Final Products - In Progress 2020
April 7th - Solve Climate by 2030 State Webinar with policy makers

Last week of August - Georgia Drawdown Conference, hosted by Georgia Institute of Technology