About the Event
The Climate and Energy Policy Lab participated in its second annual nationwide energy policy dialogue, Solve Climate 2030, on April 7th, 2021. Solve Climate by 2030 is an international project across over 100 institutions. This year's dialogue spotlighted three key questions. ​
A recording of the event can be viewed online.
​
Questions to Explore
This year we are going to focus on three key questions:
What is needed to help achieve a green economic recovery and a just transition in Georgia? 
What is one or two specific policies or actions that the state, communities, or individuals can take? 
What are some possible bottlenecks that can hinder us from achieving these goals?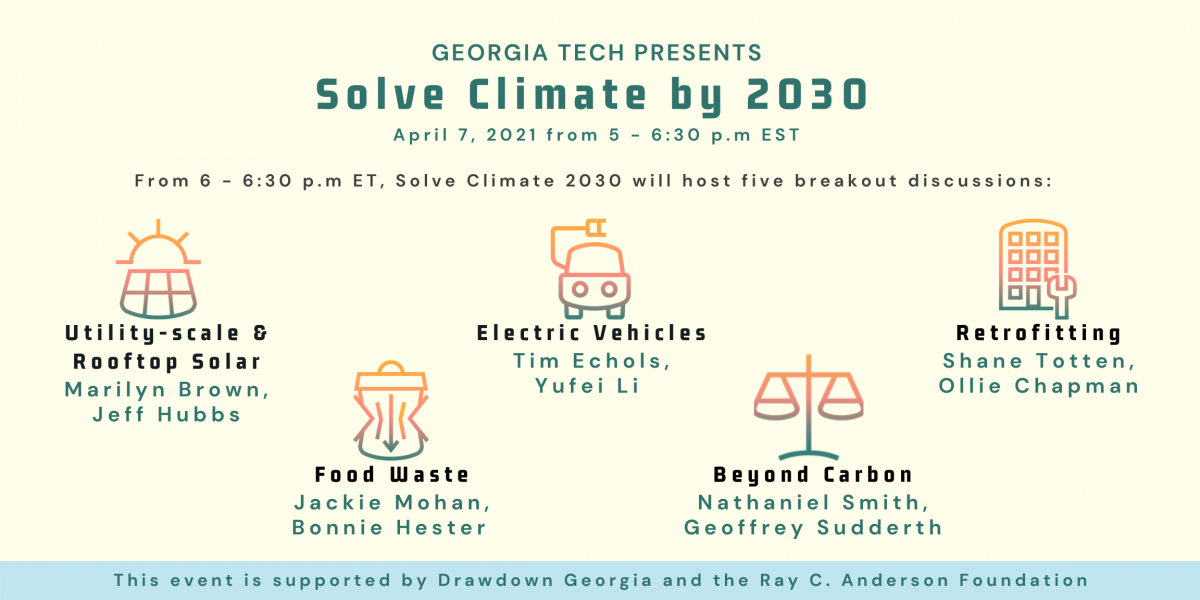 Speakers in the Georgia Dialogue:
John Lanier, Executive Director, Ray C. Anderson Foundation
Tim Echols, Vice-Chairman, Georgia Public Service Commission
Nathaniel Smith, Founder and CEO, Partnership for Southern Equity
Shane Totten, Director of Strategy and Impact, Southface Institute
Dr. Kim Cobb, Director, Global Change Program, Georgia Tech
Organizer and Moderator: Dr. Marilyn Brown, Regents' and Brook Byers Professor of Sustainable Systems, Georgia Tech
Learn More
Biographies of Expert Speakers:
John Lanier | Follow John on Twitter: @johnalanierRCAF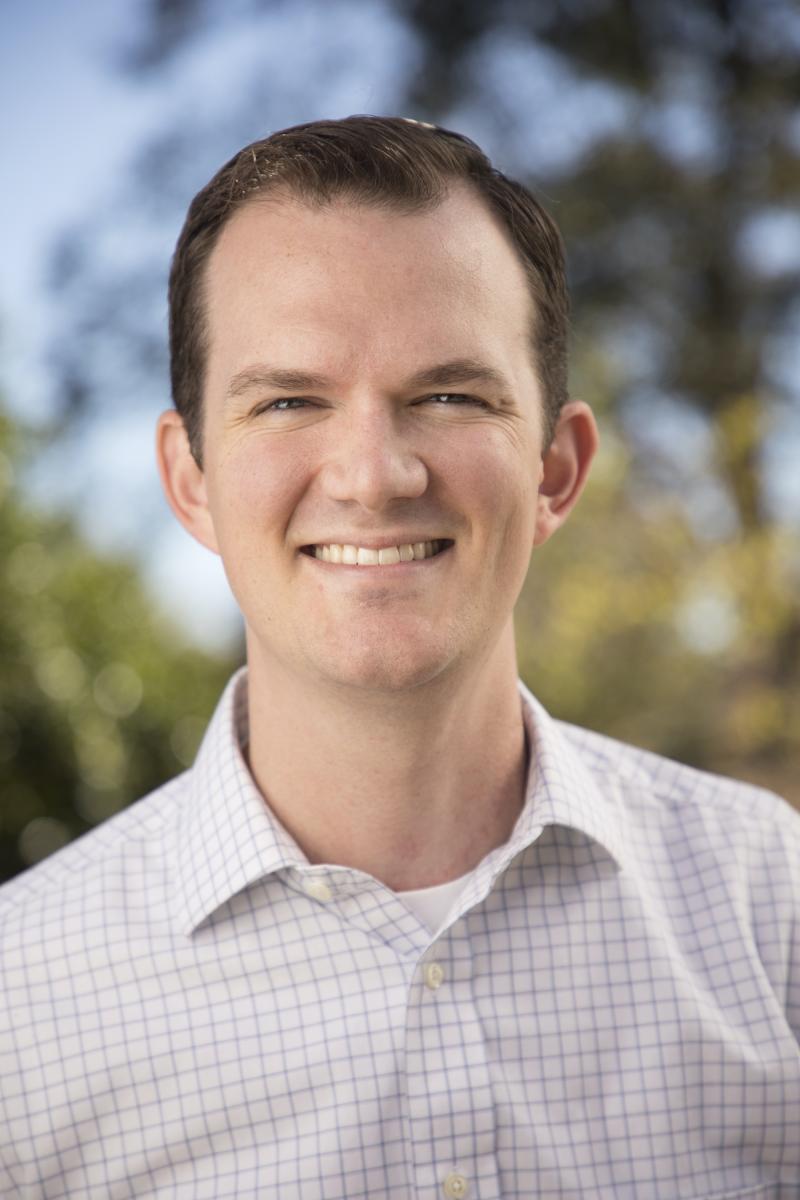 John A. Lanier is the Executive Director of the Ray C. Anderson Foundation, a Georgia-based private family foundation honoring the legacy of the late Ray C. Anderson. Lanier joined the organization in May 2013 to lead the Foundation that bears his grandfather's name. Ray was a globally recognized industrialist and pioneer for environmentalism, and Lanier continues his legacy today through Foundation programs that seek to create a brighter, more sustainable world.
From 2011 to 2013, Lanier worked in Atlanta as an Associate Attorney in the federal Tax Practice Group of Sutherland Asbill & Brennan LLP, now Eversheds Sutherland. He represented the interests of various Atlanta-based nonprofits, gaining experience in nonprofit formations, compliance, and applications for recognition of tax-exempt status. During that time, the Ray C. Anderson Foundation was one of his clients.
Through his work with the Foundation, Lanier is a founding member of Drawdown Georgia, a movement designed to scale the most effective climate solutions for the state of Georgia. He currently serves as a member of the Board of Directors of the Southface Institute, a leading southeastern nonprofit working to advance green building and a regenerative economy. He is author of Mid-Course Correction Revisited, an updated edition of his grandfather's first book. He earned his Juris Doctorate from the University of Virginia School of Law and he holds Bachelor of Arts Degrees in History and Economics from the University of Virginia. He is an Atlanta native, and he lives in the Kirkwood neighborhood of Atlanta with his wife, Chantel, and young children, J.R. and Cecilia.
---
Tim Echols | Follow Tim on Twitter: @timechols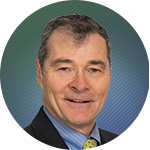 Tim is an elected official in the State of Georgia since 2010, serving District 2 in the Public Service Commission. He has 3 degrees from the University of Georgia. Tim and his wife Windy founded TeenPact, a training experience for conservative high school students. The program began at the Georgia Capitol and now operates in 48 states having training 50,000 students. 
Tim has tried to lead by example. He added solar hot water heating to his Athens home just before being sworn-in. He bought a natural gas car, a propane van and now owns an electric car. Tim also led the effort to provide the Salvation Army and two other agencies with $5 million to help low income seniors in Atlanta with heating assistance. That program continues today. Tim created a pilot program to provide specially equipped IPADS to the hearing impaired to help them function more productively. That programs continues today as well.
Most recently, Tim rallied donors and the solar community to build and donate to the Hog Hammock Foundation a 16-panel solar pavilion for the community library on the remote island off Georgia's coast. Sapelo is the home of one of the last remaining Gullah Geechee communities and this array will provide free electricity to the library for the next 30 years. Tim is the father of solar net-metering in Georgia--recently added in December 2019.
---
Nathaniel Smith | Follow Nathaniel on Twitter: @N8TL_1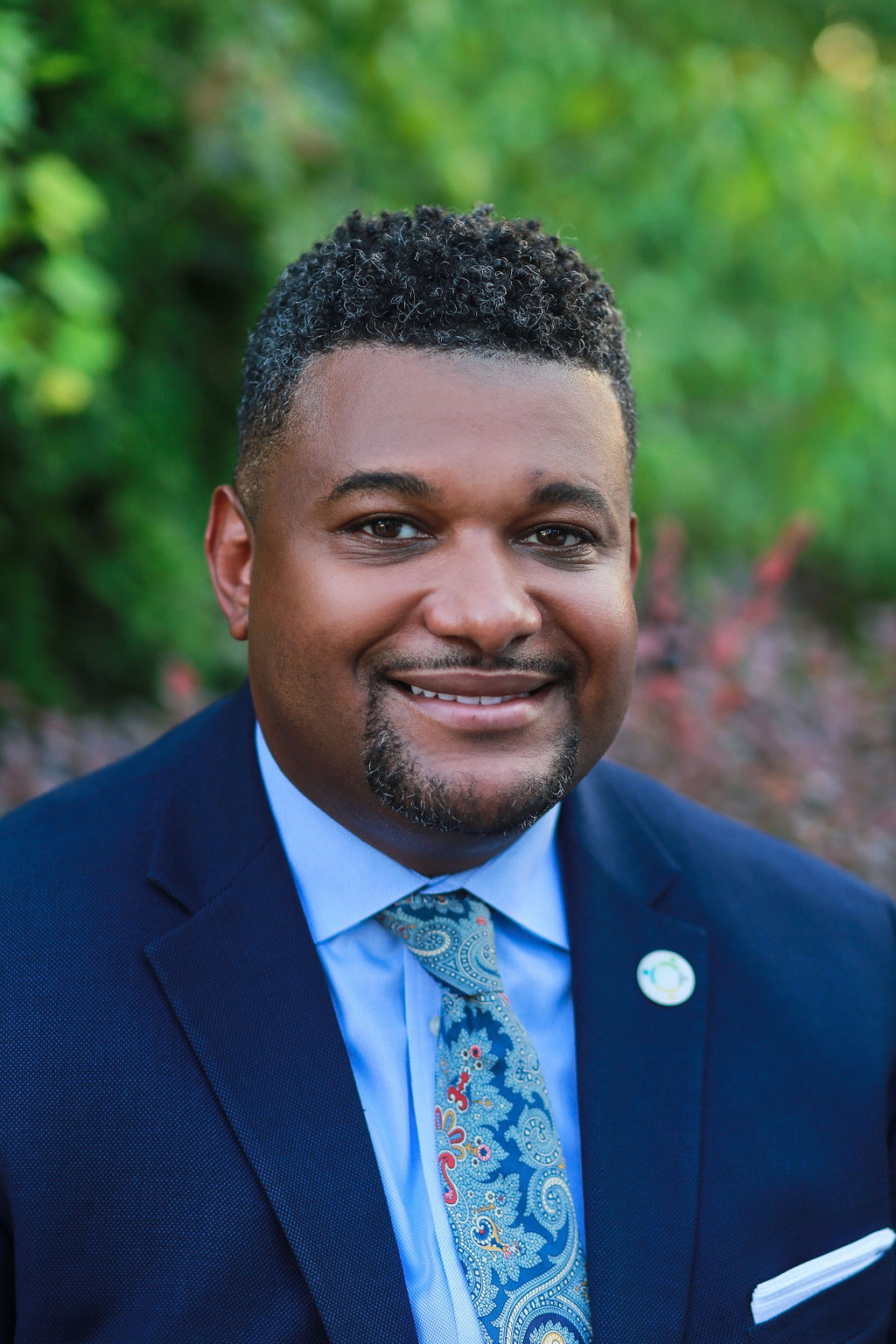 Nathaniel Smith serves as Founder and Chief Equity Officer of the Partnership for Southern Equity (PSE), which advances policies and institutional actions that promote racial equity and shared prosperity for all in the growth of metropolitan Atlanta and the American South. Among PSE's notable accomplishments was the creation the American South's first equity mapping and framing tool, the Metro Atlanta Equity Atlas, and co-authoring numerous reports including: "Growing the Future: The Case for Economic Inclusion in Metropolitan Atlanta", and "Employment Equity: Putting Georgia on the Path to Inclusive Prosperity". PSE also led a coalition of diverse stakeholders to support a $13 million transit referendum that expanded Atlanta's metropolitan transit system into a new county for the first time in 45 years.
Smith's advocacy activities were instrumental in the ratification of a 15 percent set aside of Atlanta Beltline Tax Allocation District (TAD) dollars for the development and maintenance of affordable workforce housing within the Atlanta BeltLine Planning Area - $250 million dollars over the 25-year lifespan of the Atlanta BeltLine TAD.
A child of Civil Rights Movement and Atlanta native, Smith holds a Bachelor of Arts in Urban Studies from Morehouse College and a Master of Science from the New School. Among many his many accomplishments, The Huffington Post honored Nathaniel as one of the eight "Up and Coming Black Leaders in the Climate Movement" in 2017. Nathaniel was also designated one of the 100 "Most Influential Georgians" by Georgia Trend magazine and named to the Grist 50 by Grist Magazine in 2018.
---
Shane Totten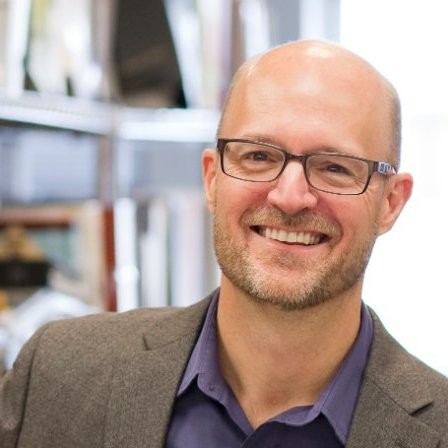 Shane is the Director of Strategy + Impact at Southface Institute. He leads the efforts to identify and develop education, training, and research opportunities to pursue Southface's vision of a regenerative economy, responsible resource use, and a healthy built environment for all while also identifying, developing, and maintaining partnerships and opportunities to amplify Southface's programs and services.
A graduate of the School of Design at NC State University, Shane has over 29 years of experience in architecture, interior design, urban planning, historic preservation, building systems consulting, and sustainable design. His diverse professional experience includes teaching in higher education and public sector work in urban planning, downtown revitalization, historic preservation, and sustainability planning and implementation. His private sector work includes architectural consulting and practice, sustainability consulting, envelope commissioning review, and real estate portfolio management and strategy.
---
Dr. Kim Cobb | Follow Kim on Twitter: @coralsncaves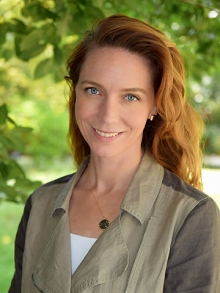 Kim Cobb's research uses corals and cave stalagmites to probe the mechanisms of past, present, and future climate change. She received her B.A. from Yale University in 1996, and her Ph.D. in Oceanography from the Scripps Institute of Oceanography in 2002. She spent two years at Caltech in the Department of Geological and Planetary Sciences before joining the faculty at Georgia Tech in 2004. Kim has sailed on multiple oceanographic cruises to the deep tropics and led caving expeditions to the rainforests of Borneo in support of her research. Kim has received numerous awards for her research, most notably a NSF CAREER Award in 2007, and a Presidential Early Career Award for Scientists and Engineers in 2008. She sits on the international CLIVAR Pacific Panel, serves on the Advisory Council for the AAAS Leshner Institute for Public Engagement, and is one of the Lead Authors on the Intergovernmental Panel on Climate Change (IPCC) Sixth Assessment Report. As a mother to four, Kim is a strong advocate for women in science. She is also devoted to the clear and frequent communication of climate change to the public through speaking engagements and social media.
---
Dr. Marilyn Brown | Follow Marilyn on Twitter: @Marilyn_Brown1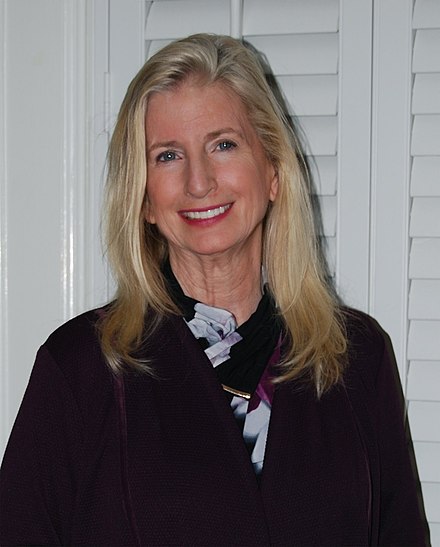 Marilyn Brown is a Regents' and Brook Byers Professor of Sustainable Systems in the School of Public Policy. She joined Georgia Tech in 2006 after a distinguished career at the U.S. Department of Energy's Oak Ridge National Laboratory, where she led several national climate change mitigation studies and became a leader in the analysis and interpretation of energy futures in the United States. In 2007, Dr. Brown contributed to the Intergovernmental Panel on Climate Change reports that shared the 2007 Nobel Peace Prize.
Her research focuses on the design and impact of policies aimed at accelerating the development and deployment of sustainable energy technologies, with an emphasis on the electric utility industry, the integration of energy efficiency, demand response, and solar resources, and ways of improving resiliency to disruptions. Her books include Fact and Fiction in Global Energy Policy (Johns Hopkins University Press, 2016), Green Savings: How Policies and Markets Drive Energy Efficiency (Praeger, 2015), and Climate Change and Global Energy Security (MIT Press, 2011). She has authored more than 250 publications. Her work has had significant visibility in the policy arena as evidenced by her numerous briefings and testimonies before state legislative bodies and Committees of both the U.S. House of Representatives and Senate.
Dr. Brown co-founded the Southeast Energy Efficiency Alliance and chaired its Board of Directors for several years. She has served on the Boards of the American Council for an Energy-Efficient Economy and the Alliance to Save Energy, and was a commissioner with the Bipartisan Policy Center. She has served on eight National Academies committees and is an Editor of Energy Policy and an Editorial Board member of Energy Efficiency and Energy Research and Social Science. She served two terms (2010-2017) as a Presidential appointee and regulator on the Board of Directors of the Tennessee Valley Authority, the nation's largest public power provider. From 2014-2018 she served on DOE's Electricity Advisory Committee, where she led the Smart Grid Subcommittee.
Previous Conferences
The 2020 conference questions were:
What would a clean energy revolution deliver on green jobs, access to reliable power, improved environmental quality and health and more accessible transportation?
Can a just and fair transition be achieved?
How can students and other help drive this change?
How can we contribute to "Drawdown Georgia"?
What can I do to stay engaged in solving climate?
Download the 2020 presentation
Watch the recording of the 2020 event: