Overview
Which climate solutions are at our disposal to reduce Georgia's carbon footprint?
How much of an impact could each solution have, and what would it cost?
Which climate solutions should we invest in first?
How do you address equity issues and resolve differences of opinion?
The Drawdown Georgia Climate Solutions Game is a team-based game designed to learn while having fun tackling such questions. And it will promote discussion and collaboration about the carbon reduction solutions unique to Georgia.
The game is played with playing cards that illustrate the 20 high-impact solutions of Drawdown Georgia along with Wild Cards that represent external factors that impact carbon reduction efforts.
Players work together to determine which solutions have the greatest impact and strategically play them to reach Georgia's carbon reduction goal.
Through gameplay, participants will learn about the carbon reduction efforts in Georgia and the unique attributes of each one.
The end goal of the game is to foster new thought and discussion about these carbon reduction solutions and their respective benefits.
See the video below to understand how the game is played: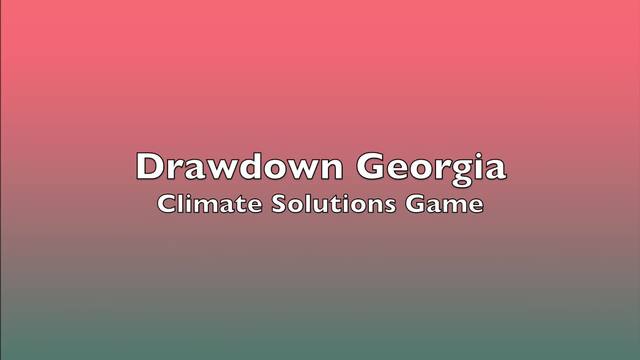 Preview Cards
Rules & Instructions