Georgia Tech's joint faculty agreement with the Oak Ridge National Laboratory (ORNL) was amended on May 29, 2015 to "No Cost Joint Faculty Appointments," which are a valuable way to initiate collaborations.  Georgia Tech has been an active member of ORNL's Joint Faculty Program since 2001.
Reports:
Powerpoint Presentations:
Resources: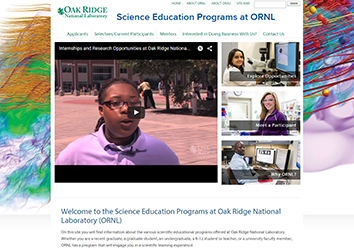 ORNL has a number of internship programs for students; these are managed for us by the Oak Ridge Institute for Science Education, and you can find information at the ORISE website http://www.orau.org/ornl/default.htm  If you have any questions on these programs please contact Craig Layman at ORISE: Craig.Layman@orau.org.