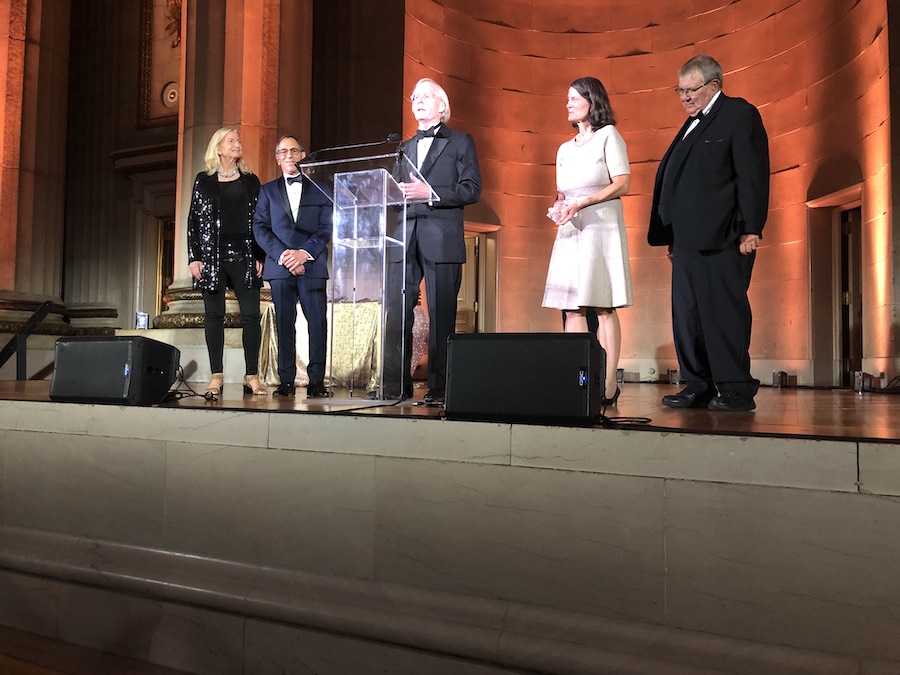 The Alliance to Save Energy named Georgia Institute of Technology School of Public Policy Regents' and Brook Byers Professor of Sustainable Systems Marilyn Brown as a recipient of the 2019 Charles H. Percy Award for Public Service. The award was presented to five "leaders who helped envision utility energy efficiency programs, building the tools to engage customers to become part of the energy resource mix....
These early leaders of the movement strived to meet the consumers' needs to lower bills while maintaining comfort and achieving the energy companies' needs of reducing capital requirements, increasing system utilization, and improving customer relationships.
By institutionalizing conservation and load management, energy companies created programs that helped shape future demand to benefit the customer and the energy system. The innovative solutions these leaders created provided the framework for decades of extraordinary efficiency gains."
Pictured from left to right: Marilyn Brown (Georgia Tech, Oak Ridge National Laboratory, and TVA Director), Steve Wiel (Nevada Utility Commissioner and Lawrence Berkeley National Lab), Ralph Cavanagh and Kit Kennedy (Natural Resources Defense Council), and Clark Gellings (Electric Power Research Institute).