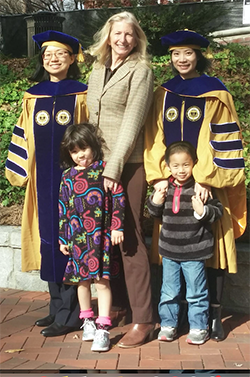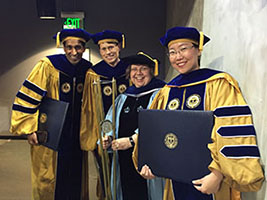 Lindsay Averett, Senior Environmental Specialist, Oglethorpe Power: lindsay.averett@gmail.com

Youngsun Baek, Energy Modeler, Union of Concerned Scientists: YBaek@ucsusa.org

Usayd Casewit, Consultant, Energy & Extractives Global Practice, World Bank: https://www.linkedin.com/in/usaydcasewit/

Rodrigo Cortes, Assistant Professor, University of Talca, Peru: rfcl40@gmail.com

Nick Cooper, Utility Engineer, GA Public Service Commission: ncooper@psc.state.ga.us

Matthew Cox, Chief Executive Officer, The Greenlink Group: mcox@thegreenlinkgroup.com

Daniel D'Arcy, Scientific Integrity Research and Outreach Support Associate, U.S. EPA: darcy.daniel@epa.gov

Benjamin Deitchman, Public Policy Analyst, Georgia Public Service Commission: deitchmanb@gmail.com

Mallory Flowers, postdoctoral researcher in Strategy & Entrepreneurship at the Rotterdam School of Management, Erasmus University, The Netherlands flowers.mallory@gmail.com

Caroline Golin at Google in Atlanta

Fanny Guezennec, R&D Manager, Climate Strategy and Sustainability Markets, EcoAct: Fanny.guezennec@yahoo.fr​

Jeff Hubbs, IT, Academia and Research; Energy Systems Tech And Policy, Emory University: jeffrey.hubbs@gmail.com

Benjamin Jordan, The Coca-Cola Company

Gyungwon Kim, Postdoctoral Fellow in Energy Systems Modeling, EPA Research Participation Program

Yeong Jae Kim, RFF-CMCC European Institute on Economics and the Environment (EIEE): yeongjae.kim@eiee.org

Melissa Lapsa, Group Leader, Building Envelope and Urban Systems Research, and Deputy Director, Urban Dynamics Institute, ORNL: lapsamv@ornl.gov

Dong-Yeon Lee, Argonne National Laboratory: dyinamerica@gmail.com

Yufei Li,  IHS Markit, Senior Research Analyst

Elise Logan, Senior Consultant, Deliotte: c.elise.logan@gmail.com

Soobin Oh, Intern, Amazon

Tony Sarkis, Junior Consultant, mc2i Group: tony.sarkis@insa-lyon.fr

Mary Shoemaker, State Policy Analyst, ACEEE: MShoemaker@aceee.org

Ben Staver, Senior Associate, ICF: Ben.Staver@icf.com

Anmol Soni, Assistant Professor, Department of Public Administration, E.J. Ourso College of Business, Louisiana State University

Xiaojing Sun, Wood Mackenzie in San Francisco

Yu Wang, Assistant Professor, Political Science, Iowa State University: yuwang@iastate.edu

Joy Wang, Specialist, Michigan Energy Office: wangj3@michigan.gov

Shan Zhou: Michigan Technology University, zhoushanbnu@gmail.com

Roderick Jackson, Laboratory Program Manager II, NREL: Roderick.Jackson@nrel.gov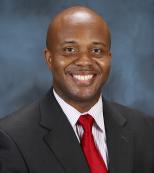 Roderick Jackson (pictured to the right) was cited for exemplary leadership in communicating the innovative science and technology behind the Additive Manufacturing Integrated Energy Demonstration Project, a collaborative effort that integrates advanced systems for generating, storing and using electrical power for both buildings and vehicles. Jackson also received the Science Communicator Award.