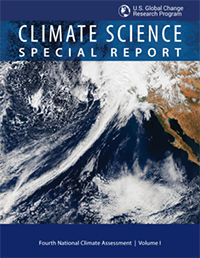 Dr. Marilyn A. Brown, Regents and Brook Byers Professor
Climate and Energy Policy Lab
Georgia Institute of Technology
The mounting evidence about the causes and costs of climate change should help enact bills such as the Sustainable Energy Development Reform Act (H.R. 4426) recently introduced by Congressman Raul Grijalva (D-AZ) and 17 other members of Congress. The Act is correct to question the large-scale mining of fossil fuels on Public Lands and to encourage the use of the Social Cost of Carbon in planning potential major decisions. The U.S. needs to phase-out of carbon-intensive systems, not enable their extraction, and certainly not by plundering our natural landscape.
Less than a month ago, the White House approved the release of the Climate Science Special Report published by the U.S. Global Change Research Program. This report concludes that "it is extremely likely that human activities, especially emissions of greenhouse gases, are the dominant cause of the observed warming since the mid-20th century."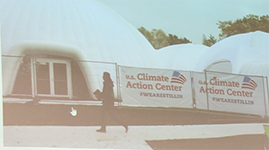 Earlier this year, the White House also approved a Social Cost of Carbon that - while lower than earlier estimates – is still greater than zero, confirming the need for positive efforts to reduce carbon emissions. The U.S. government has initiated the process of removal from the Paris Accord, but cities and states are revving up their clean energy initiatives. Meanwhile, more and more electric utilities and private corporates are pledging and actively participating in the combat against global warming. At COP-23, the unofficial U.S. pavilion was one of the biggest at the meeting, and by being "off campus" it was accessible to all.
Moving forward, the country would benefit from an active discussion of the Sustainable Energy Development Reform Act and the many ways Americans can benefit from our Public Lands.